Toyota Center in Houston, Texas | Houston, TX
Kevin Darnell Hart comes to Toyota Center, Houston, on Friday 5th August 2022. On Valentine's Day, he surprised his fans by announcing his 33 date summer tour named Reality Check. It was a much-awaited trek because it's his first one in over four years. Reality Check will begin with a two-day show at The Cosmopolitan of Las Vegas on 2nd and 3rd July 2022. After performing at 30 different spots, the comedic icon will be in action at his last show on 1st October 2022 at Chase Center, San Francisco. Kevin Hart will touch down at different theaters across North America, including Boston, Miami, Dallas, Montreal and many more. Your favorite comedian is ready to make your evening special, are you? Book your tickets ASAP!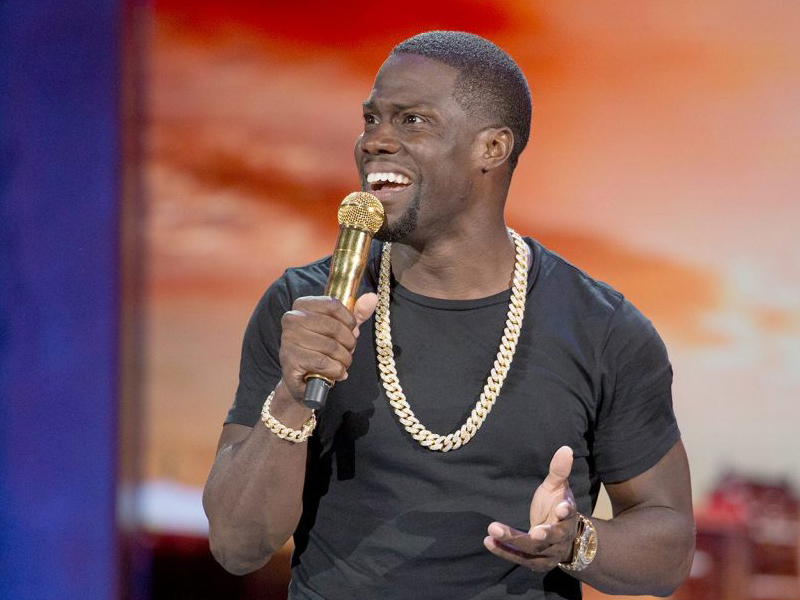 Stand-up comedian and actor Kevin Hart started his career by participating in amateur comedy competitions across New England. He got his breakthrough when he was cast in a famous TV show, Undeclared, by Judd Apatow in 2001. After several roles in films, Hart released his first stand-up album, I'm a Grown Little Man, in 2008, which was a great success. Following that, he commercialized four more comedy albums in 2010, 2011, 2013 and 2016. In 2015, Kevin Hart was listed among the Top 100 influencers of the world by Time magazine. Along with this, his project Laugh Out Loud Network with streaming service partner Lionsgate gave him recognition across borders.
As one of the highest-paid comedians in the U.S, Kevin Hart won seven awards in 2014. Three were for his role in a comedy season, Real Husbands of Hollywood. In 2018, he was recently awarded the Comedy Act of 2018 by the People's Choice Awards. Stand-up comedy is considered one of the most challenging forms of art because it is a solo gig. Mastering it requires years of dedication and hard work, but Hart has shown excellence in his acts, and that's why he is among the top comedians in the world. His scripts, punch lines and delivery are so aligned that no audience can resist bursting into laughter. If you want to see the great Kevin Hart live, make sure you buy your tickets right now before they are gone!