Toyota Center Seating Chart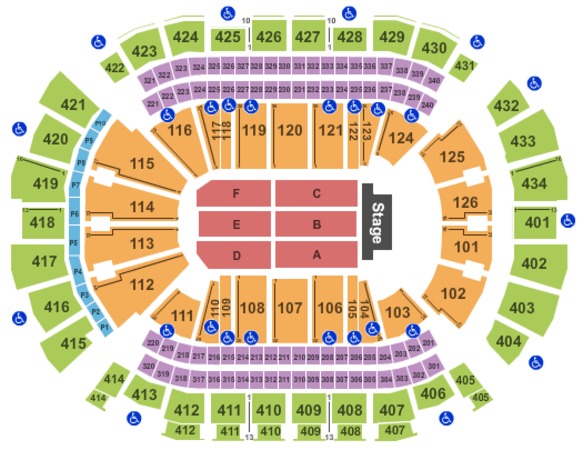 The Toyota Center has seating capacity for up to 18,043 people (increased up to 19,300 for concerts), and boasts some of the most comfortable seating of any venue in the world, in addition to huge open windows. With its playing surface set nearly 32 feet below ground level, an operation that became the largest excavation project in Housten's history, the Toyota Center features the largest lower level of any venue in the country!!
VIP Seating
The venue features 103 luxury suites and 2,900 club seats. Upscale concessions, seats with extra room and a full private bar featuring premium wine and beverage selections and concierge service are available for patrons of The Rockets East and West Clubs. The floor level also features three distinct private club lounges which may be accessed by court-side seat holders and floor seat concert goers. The Lexus Lounge and Woodforest Club are on the west side of the floor level, while the Platinum Lounge is located on the east side of the floor level.
Want to purchase tickets and reserve your seat?
To find out more about the tickets we offer, view the Toyota Center tickets page.
To see upcoming events and purchase your ticket, please view the Toyota Center events listing.