Toyota Center Information
Opened in October 2003, the Houston Toyota Center, named after the Japanese car manufacturors, swiftly won the Allen Award for Civic Enhancement by Central Houston in its opening year, "Rookie of the Year" by the Harlem Globetrotters one year later and was one of the final contenders for the Pollstar Magazine's "Best New Concert Venue" award. And its no surprise, given that 1.5 million people visited the venue in 2003 alone. As well as providing a home for the Houston Rockets basketball team, the venue has been the proud host of multiple important cultural, musical and sporting events events, including the Latin Grammys in 2008, and two NBA All Star Games in 2006 and 2013. In 2010, the Toyota Center won Silver Certification for Leadership in Energy and Environmental Design.
Featuring the Lexus Lounge, Woodforest Club, and food and service by Red and White Bistro, the Houston Toyota Center offers the very best live sports and concert experiences that money can buy.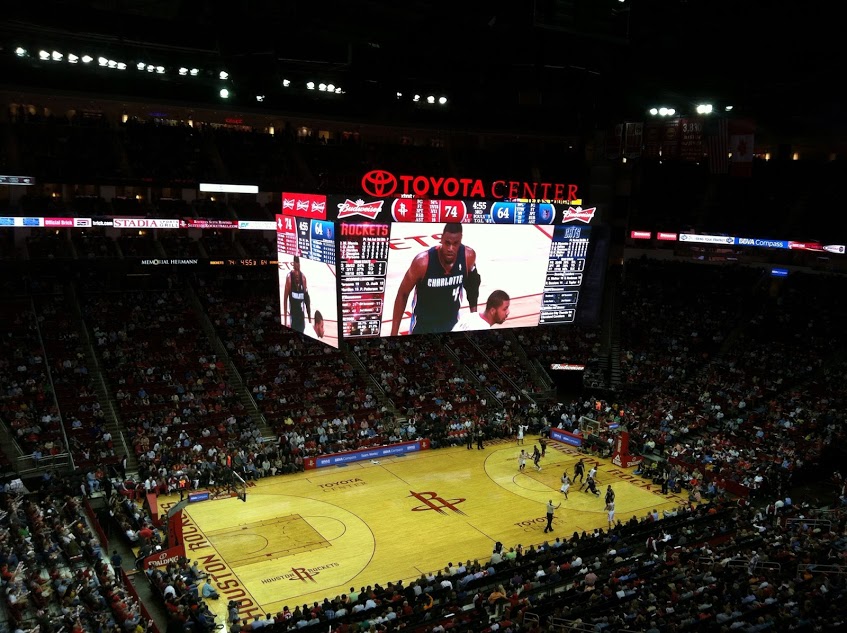 For parking information please see the parking page.
For ticket and ticket marketplace information please see the Toyota Center tickets page.
To see the seating chart and find out about accessible seating, please see the Seating Chart page.