Toyota Center | Houston, Texas
The Eagles present 'Hotel California,' at the Toyota Center on Saturday, May 14th, 2022. The whole album played from beginning to end, accompanied by an orchestra and choir, along with an additional set of the band's greatest hits. Don Henley, Joe Walsh, and Timothy B. Schmit, with Deacon Frey and Vince Gill are ready to rock the stage one more time, so come on and grab yourself a seat for one more listen to this iconic album, but this time hear it live. If you were lucky enough to hear it the first-time round in 1977 you know what a treat this will be!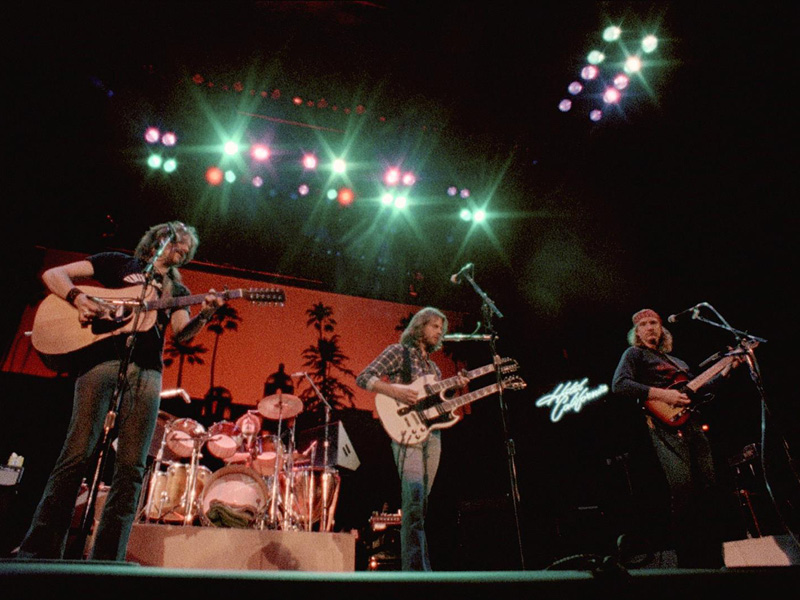 With five number-one singles and six number-one albums, six Grammy Awards and five American Music Awards, the Eagles were one of the most successful musical acts of the 70s. They are one of the world's best-selling bands, having sold more than 200 million records, including 100 million sold in the US alone. The band were inducted into the Rock and Roll Hall of Fame in 1998 and were ranked number 75 on Rolling Stone's 2004 list of the 100 Greatest Artists of All Time.
Hotel California was the Eagles fifth studio album, and it came out in October 1976, it topped the then, Billboard Top LPs & Tapes chart, and won two Grammy Awards from 5 nominations for the Billboard Hot 100 number 1 singles "Hotel California", and "New Kid in Town" at the 20th Grammy Awards in 1978. The album was nominated for Album of the Year but lost to Fleetwood Mac's, Rumours. The song "Hotel California" was ranked number 49 on Rolling Stone's list of The 500 Greatest Songs of All Time in 2004 where it maintained the ranking up to 2010, and was re-ranked at number 311 in 2021.