Toyota Center | Houston, Texas
The Progressive House supergroup, Swedish House Mafia present, Paradise Again at the Toyota Center on Saturday, August 27th, 2022. This is going to be one of the biggest EDM tours of the year and you do not want to miss it, so grab some tickets and come see Swedish House Mafia, reunited after ten years apart and equipped with a brand-new album, Paradise Again, which will be out in early 2022.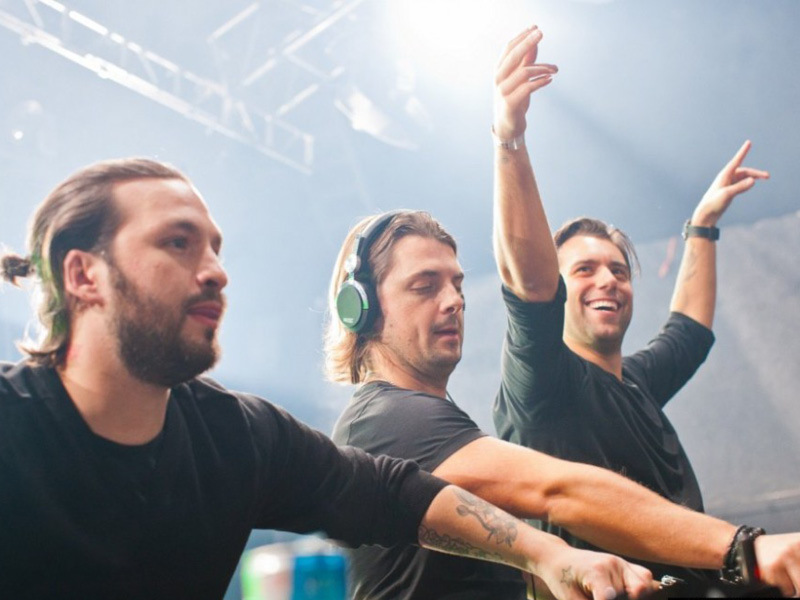 The EDM supergroup Swedish House Mafia have received numerous awards and nominations, and are best known for the songs, "Don't You Worry Child" and, "Save the World" which were nominated for Best Dance Recording at the Grammy Awards and Best Single at the Grammis Awards. Having won ten awards at the International Dance Music Awards for "Don't You Worry Child", "Save the World", "One (Your Name)" and "Leave the World Behind", Swedish House Mafia have received other awards and nominations at the Billboard Music Awards, DJ Awards, European Border Breakers Award, MTVs European Music Awards and Teen Choice Awards. The group formed in late 2008, and consist of Axwell, Steve Angello and Sebastian Ingrosso. They have been called "the faces of mainstream progressive house music," while being credited for, "setting the tone for the EDM boom of the early 2010s, more than any other act in modern dance music."
In 2021, a lot of hype was created with the appearance of mysterious billboards with only the date and the SHM logo across the globe. They then released "Lifetime", featuring Ty Dolla Sign and 070 Shake, in July 2021 before performing a medley of "Lifetime" and "It Gets Better" on The Tonight. Then in October 2021 they released the single "Moth to a Flame" with The Weeknd, and announced that the group will, at long last, release their third studio album, Paradise Again, in early 2022.