Toyota Center in Houston, Texas | Houston, TX
Big news 90s alt-rock enthusiasts, Smashing Pumpkins bring the Spirits on Fire Tour with Jane's Addiction to Toyota Center on Monday, October 3rd 2022 plus, opening act, pop-rock singer Poppy. So, get some tickets and grab your ripped jeans from that back corner of your cupboard, and get ready for a synth filled alt-rock night like you haven't seen since 1996! Smashing Pumpkins are bringing their latest album, Cyr, on tour, and you can also expect to hear some brand-new tracks from their upcoming and still untitled album.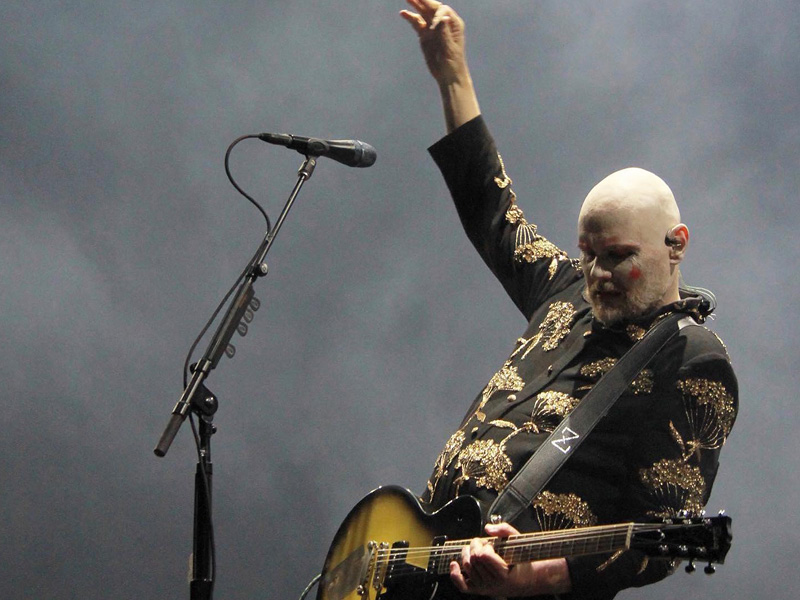 Happy to finally be back out in front of fans, Billy says it's nice to see crowds smiling as The Pumpkins get back to playing music. "You know, sometimes people take music for granted, included musicians, and I think we all come back to these situations now with a deeper sense of gratitude and a sense of the moment. That's really the way music should be anyway, so I think it's a good reality check." Corgan adds, "I feel like music's in for another sort of beautiful run, particularly Rock music — there's something about shaking the bones a bit — and yeah, so I feel really great. It's one of the best times ever in the band, and we're just really, I guess, positive — which is a weird word for us, we're not necessarily known for our positivity — but inside the camp it feels very positive."
The alternative rock band, The Smashing Pumpkins, formed in Chicago in 1988 by lead singer and guitarist Billy Corgan. Since then, the band has undergone many line-up changes, and currently features Corgan, drummer Jimmy Chamberlin, guitarist James Iha and guitarist Jeff Schroeder. The band broke into the musical mainstream with their second album from 1993, Siamese Dream, but their follow-up, the double album, Mellon Collie and the Infinite Sadness, gained the band worldwide notoriety, debuting at number 1 on the Billboard 200 album chart. Their latest and eleventh studio album, Cyr, came out in November 2020 and charting at number 86 on the Billboard 200 and number 10 on the Top Rock Albums Chart.