Toyota Center | Houston, Texas
If you are looking for a unique rap experience, see Santa Fe Klan with his gritty trap and hip-hop, blended with Latin rhythms and traditional folk music on his "Tod y Nada" tour! If you live close to Houston, Texas, this is your chance to see his high-spirited concert at the Toyota Center on July 19. Only 35 cities will experience his newest album, "Mundo," live, so this is unmissable. He will be performing the tracks "Triste Realidad" (Sad Reality, "Mi Ire Con Ella" (I Will Go with Her), "Mar y Tierra" (Sea and Land), and "Se Acabo" (It's Over). Coming with him, Snow tha Product will add spice to his performances. Catch the two rappers on this unforgettable night! Grab your tickets now!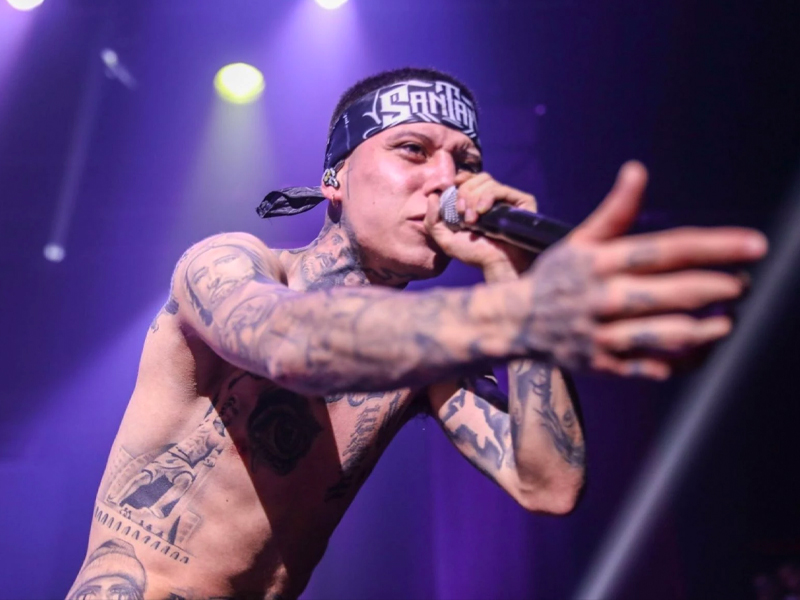 Multi-instrumentalist rapper/songwriter Santa Fe Klan creates varied sounds with his gritty trap and hip-hop, blended with Latin rhythms and traditional folk music. He is a leading light in Latin rap, building himself towards stardom. He has released three albums and numerous singles. There is so much to expect from this up-and-coming talent.
Before he became Santa Fe Klan, Angel Jair Quezada Jasso grew up in Guanajuato, Mexico. His family supported him well; they had his back when he decided to make music. He started writing at 12, and at 13, he recorded his first single. But it was when he was 15 that he began to take music more seriously and was signed by the record company Alzada Records. His beginnings in the scene were not alone. He first worked with a group also named Santa Fe Klan. They were considerably successful and released their debut album, "Por Costumbre," in 2017. His solo career began in 2019 with the release of the album of "Bendecido." "Necesidad" followed the next year, slowly breaking into international charts. His third album, "Santa Cumbia," was his international breakout with a collaboration with Snoop Dog on his single "Grandes ligas." This year, he will be releasing his album "Mundo."
Catch Santa Fe on his "Todo y Nada " tour in North America. One of his stops will be at the Toyota Center on Wednesday, July 19. Snow tha Product will be performing alongside the great rapper, bringing her bop raps like "Never Be Me." Get tickets now!