Toyota Center | Houston, Texas
The Gods of rock rejoice as Paramore prepare a brand-new album, and once again go on tour to the Toyota Center on Tuesday, July 11th 2023 this time they bring with them Foals and The Linda Lindas! So grab some tickets now and get ready for your first live listen of the brand-new album, This Is Why, due to drop in early 2023. It will be over six long years since we had any new music from the alt-rock punks Paramore, and this new album promises to be an awesome flash back to the hey-day of pop-punk and emo sounds of early 2000 Paramore.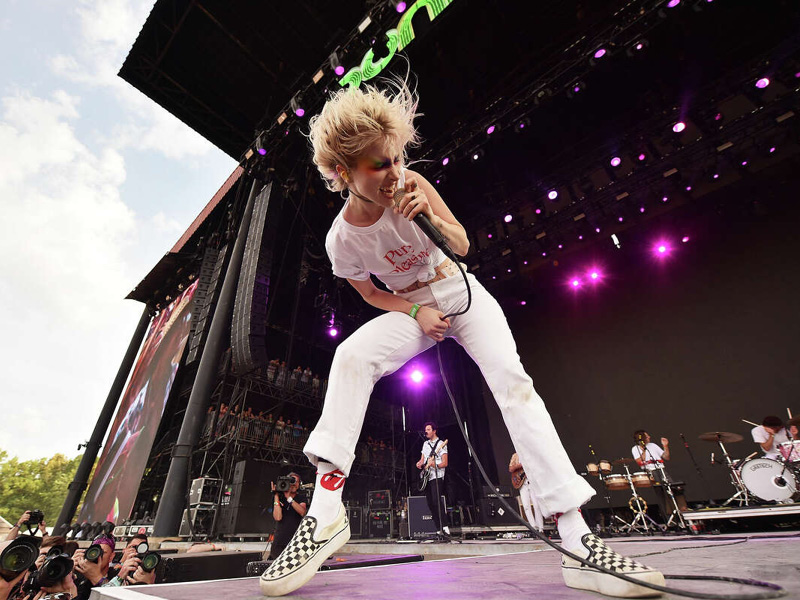 This Is Why is the upcoming sixth studio album by the rock band Paramore, on September 28, 2022, the band released the title track, "This Is Why" as the lead single from the eponymous album scheduled to be released on February 10, 2023. Lead singer, Williams, hinted that the band's next album would be more guitar-driven, stating, "We've found ourselves listening to a lot of older music that we grew up being inspired by." Adding, "From day one, Bloc Party was the number one reference because there was such an urgency to their sound that was different to the fast punk or the pop punk or the like, loud wall of sound emo bands that were happening in the early 2000s."
Paramore are originally from Franklin, Tennessee, forming the band way back in 2004. They currently consist of lead vocalist Hayley Williams, guitarist Taylor York and drummer Zac Farro. The band's previous album, After Laughter, came out five ago, then in 2018, the band had put a pause on making music together, while Williams released a couple solo albums, Petals for Armor, in 2020 and, Flowers for Vases / Descansos, in 2021.