Toyota Center | Houston, Texas
You will be definitely Feeling Good come Tuesday night this September 13 as you immerse yourself in the smooth modern jazzy voice of our favorite Canadian crooner, Michael Buble. Join the Grammy award-winning singer in the Texas stop of his 2022 Higher Tour at the Toyota Center, Houston. Prepare to hear Buble's newest songs from his most recent album and sing along to his classic hits that swept the world, such as "Home," "It's A Beautiful Day," "Feeling Good," and "Sway," among many others. Grab your tickets now by hitting the "Get Tickets" link on this site. Hurry because tickets are expected to sell out very soon!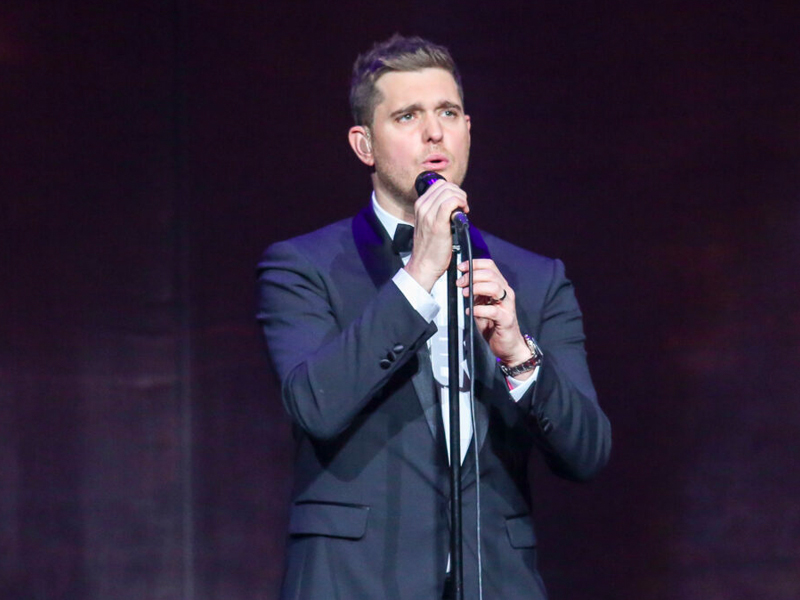 With a total of 14 Juno Awards, 4 Grammys, and numerous awards from esteemed award-giving bodies, Michael Buble is undoubtedly one of the most decorated pop-jazz singers in the world today. This is not a surprise as both fans and critics are enthralled by his old-school jazz standards and contemporary adult pop songs. From the moment he stepped into the music industry in the early 2000s, there was no stopping this Canadian crooner from taking the world by storm. Thanks to his signature songs, such as "Feeling Good," "Home," "Sway," "The Way You Look Tonight," and "Moondance," among many others, Buble has cemented his name into a pop song-dominated industry. With his supple voice and nonchalant charisma, he did not only win the hearts of many, but he cemented his status as the preeminent neo-crooner of his generation.
Buble's newest album, "Higher," offers well-curated cover tunes with some originals, moving from swinging jazz to ebullient pop anthems. It is a 13-track album that includes arrangements of Paul McCartney's ballad "My Valentine," Bob Dylan's "Make You Feel My Love," and Sam Cooke's "Bring It On Home to Me," as well as a collaboration with Willie Nelson on a cover of Nelson's "Crazy." It topped the charts in multiple countries and has received rave reviews from most critics.
Michael Buble will stop at Houston, Texas's Toyota Center this September 13 (Tuesday) as part of his Higher Tour. Expect to hear his newest songs and his staples in an evening that will make you fall in love with this Canadian crooner all over again. Don't forget to reserve your tickets as early as today because this is expected to sell out fast. With unstoppable talent, energy, and a voice equally at home singing in all genres, we expect this to be another sold-out concert tour for this multi-Grammy award-winning singer. Hit the "Get Tickets" button to reserve your tickets now!