Toyota Center - TX | Houston, Texas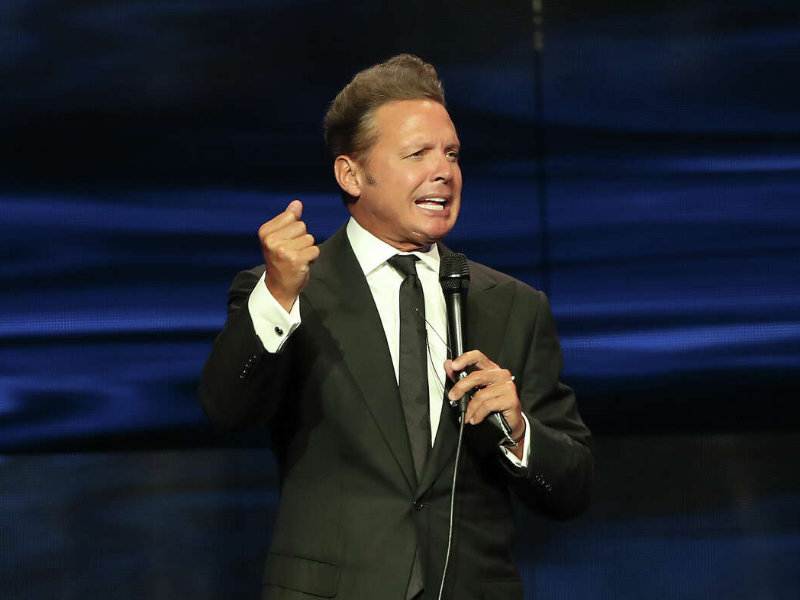 South America, Latin America, and North America are in for one heck of a ride with multi-talented, award-winning Latin superstar Luis Miguel. Split into two parts, his brand new tour, the "Luis Miguel Tour," will see him have dates on two legs during 2023 and 2024. Actually, the first part started on August 3rd in Buenos Aires, Argentina, and was a huge success. This'll carry over to every single venue he performs at, and you, as a real fan, cannot afford to miss out on any of this unforgettable experience. Luckily, when he comes Stateside, we've got tix for his gig at the Toyota Center on Thursday, November 2, 2023. To reserve your passes, simply pick your preferred seating area by clicking the "GET TICKETS" button up top and check out. It's going to be the best choice you make all year, so why wait?
Born in 1970 in San Juan, Puerto Rico, he began singing as a child and would go on to become one of the most recognized artists in Latin music. With legions of fans all over you'd be hard pressed to find someone who doesn't know of his name or heard one of his outstanding bangers.
His strong vibrato, exceptional breath control, and interpretive skills give him a voice that is both distinctive and adaptable, allowing him to win over crowds whenever he performs. The best way to experience him is, of course, live on stage, as there is nothing else out there that can come close to the experience you'll have.
Not only that, his previous "México Por Siempre Tour," which took place during the period of 2018 to 2019, was a huge success, grossing 101.4 million dollars. According to Billboard's Boxscore, it was the highest-grossing Latin tour up until Bad Bunny's tour came along and topped it.
That is very likely to change because this tour, which was announced earlier in April, sold over 400,000 tickets in just 24 hours. Also, having already completed the Buenos Aires part of the trek, his set list included over 50 tracks from his massive collection of music. Some of his most beloved tunes were performed to sold-out cheering crowds, including "La incondicional," "Ahora te puedes marchar," and "Hasta que me olvides."
Critics have called him "The Voice of Mexico," which puts him in the league of some of the best Latin musicians of all time. He also had a TV series on Telemundo and Netflix in 2018 about his life, revealing many things fans didn't know about. The move introduced him to an even wider range of audiences.
With all the hype surrounding him, it's safe to assume that tickets will be hard to come by but you already knew that!!! Watching him live is chance to see a living legend and his powerful vocals will take you on an epic journey so you need to act with haste and grab your tickets right here and now before it is too late.