Toyota Center | Houston, Texas
This fall, Mexico's top singing sensation Christian Nodal is embarking on a much-awaited U.S. trek titled Forajido Tour! The 22-date outing, which promotes Nodal's forthcoming album Forajido, will make a coveted stop at the Toyota Center in Houston on Sunday, 16th October 2022! The show is set to deliver Nodal's biggest hits, such as "Botella Tras Botella," "Adios Amor," "La Mitad," plus new songs from his upcoming album! Moreover, the concert's high-energy set list is guaranteed to get the crowd dancing and singing. So what are you waiting for? Grab your tickets now to witness Christian Nodal's electrifying performance at the Toyota Center!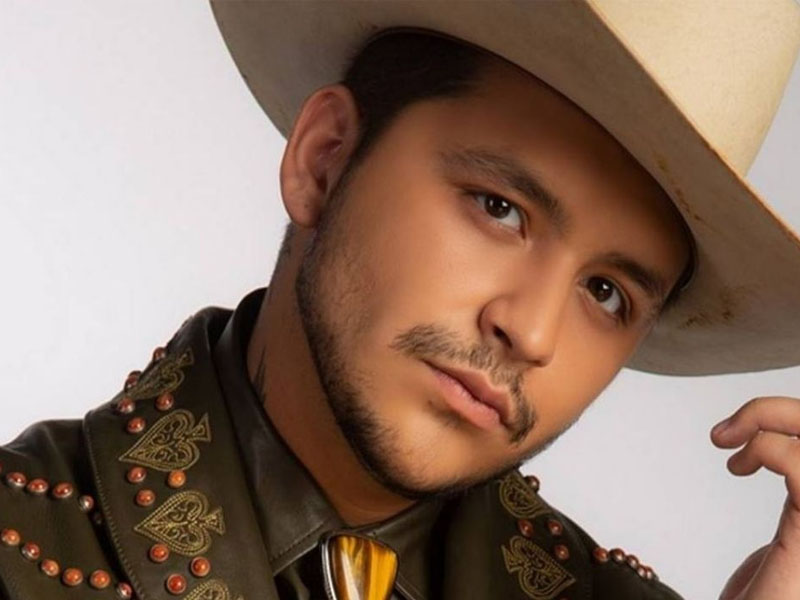 Born and raised in Sonora, Christian Nodal has become one of Mexico's biggest music stars. He has released three highly-acclaimed studio albums, which performed well in his home country and on the Billboard Latin charts. Nodal has also released numerous chart-topping singles and earned gold and platinum certifications. His career spans only six decades, but already, he has won three Latin Grammy Awards, two Billboard Latin Music Awards, and a Latin American Music Awards.
Nodal released his debut album, Me Deje Llevar, in 2017. The critically-acclaimed album debuted at number 2 on the Billboard U.S. Latin chart, number 69 on the Billboard 200, and number 7 on the Mexican charts. Me Deje Llevar spawned four number 1 hits, including the 21-time-platinum selling record "Adios Amor," the two-time platinum "Te Falle," and the three-time platinum "Probablemente."
Two years after his debut release, Nodal dropped his sophomore studio effort, Ahora. The platinum-selling album peaked at numbers 7 and 19 on the Billboard US Latin and Mexican charts. In 2020, Nodal came out with AYAYAY! The album later earned a gold certification after selling more than 30,000 copies in the U.S. The album featured three chart-topping singles, "Se Me Olvido" "Aqui Abajo," and "Dime Como Quieres." Nodal's forthcoming album Forajido is preceded by singles, "La Sinvergüenza" performed with the iconic Bands MS and "Ya No Somos Ni Seremos."
Tickets to see Christian Nodal lighting up the Toyota Center are now available! Buy your tickets now and see Mexico's biggest singing superstar perform live on Sunday 16th October 2022!