Toyota Center in Houston, Texas | Houston, TX
Springsteen fans, the long wait is finally over! The tour dates for the highly-anticipated 2023 North American tour of Bruce Springsteen and the E Street Band have been finally revealed. And good news to fans all over Houston, Texas, as the Rock and Roll Hall of Fame Inductees will stop at the Toyota Center on February 14, Tuesday. Yes, that's right. The "Born in the U.S.A." hitmaker and his legendary band will spend their Valentine's Day with Texas fans. Thus, expect to feel the love from these iconic musicians through an epic concert that is truly one for the books. This tour is the first live show of Springsteen and the E Street Band since 2017. So don't miss this chance to be a part of this historic reunion. Get your tickets as early as today and prepare to witness one of the most highly-anticipated concerts of the year!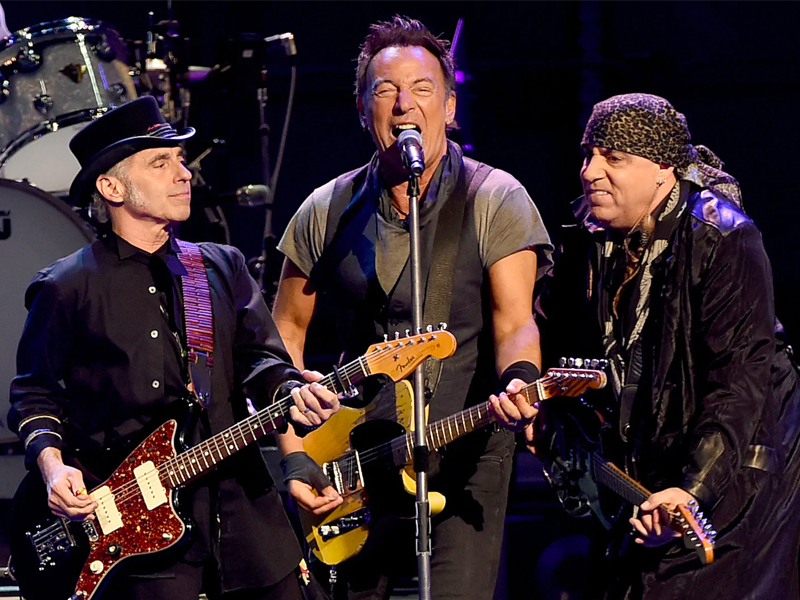 Bruce Springsteen was struggling to continue his contract with the record label Columbia when, in 1975, his album "Born to Run" catapulted him to stardom. He reached the heights enjoyed by pop superstars Michael Jackson and Prince after that release. During the 80s, a time when the punk movement was flourishing, Springsteen was the one that rekindled the love for 60s and 70s rock and roll by merging the styles with 80s mainstream rock. Through his passion during that time and excellent lyricism that people say is at par with Bob Dylan's mastery, he raised himself to the top of the rock and roll ranks.
To become the legend he is today, one of his aces is his backup group, the "E Street Band." The band was instrumental to his breakout success with "Born to Run." Ever since then, Springsteen has commanded arenas and recordings with the band along with him. The 80s were a steep climb back to the top for the legendary artist with a new style of rock emerging, other heartland musicians threatening his innovative status in the genre, and the media ignoring his music. But he pushed through the challenges with the band. His comeback to the top "Born in the USA" became his all-time highest-grossing album in 1985. After several years, Springsteen and the E Street Band broke up, but the camaraderie they formed endured until they decided to reunite in 1999.
While working together as well as separately, they have achieved many achievements. Their most notable achievement is their induction into the Rock and Roll Hall of Fame (Springsteen in 1999 and the E Street Band in 2014).
After six years of break, Bruce Springsteen and the E Street Band are gearing up for their 2023 tour. One of their stops will be at the Toyota Center in Houston, Texas, on Tuesday, February 14. To see them live, reserve your tickets by clicking the "Get Tickets" button.