Toyota Center in Houston, Texas | Houston, TX
The Glam-rock-pop band that needs no introduction, Bon Jovi are bringing their 2022 tour to the Toyota Center on Tuesday, April 26th, 2022. Grab some tickets right now, these are going to sell out superfast! Last year saw the band decide not to continue their 2020 tour and instead Jon Bon Jovi and company released their politically minded LP, 2020, which featured songs about George Floyd and the Black Lives Matter movement, the pandemic, and mass shootings. What that means for this tour though is anyone's guess, except it's going to be epic.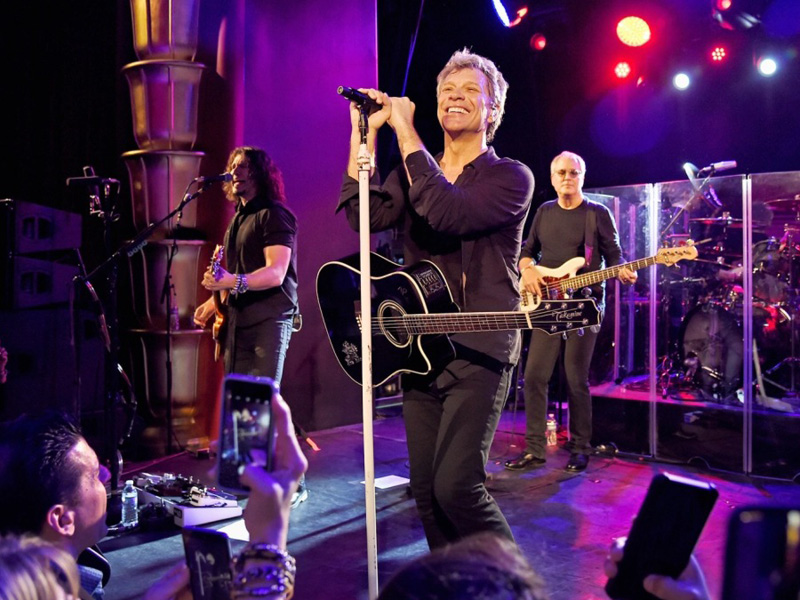 "I don't think anyone will forget what their lives were like between March and September 2020," Bon Jovi said of their new album at the time. "I think this is the Spanish Flu all over again. But none of us, you and I or our parents, were alive 100 years ago. So this is that moment for us. This song won't be about shoulder pads and having a hairstyle. This will mark a moment in time."
Formed in 1983 in Sayreville, New Jersey, Bon Jovi consists of singer Jon Bon Jovi, keyboardist David Bryan, drummer Tico Torres, guitarist Phil X, and bassist Hugh McDonald. The band have released 16 studio albums, five compilation albums and three live albums. Selling more than 130 million records worldwide, making them one of the best-selling American rock bands, they have performed more than 2,700 concerts in over 50 countries for more than 34 million fans. Bon Jovi the band received the Award of Merit at the American Music Awards in 2004, was inducted into the UK Music Hall of Fame in 2006, with Jon Bon Jovi and Richie Sambora being inducted into the Songwriters Hall of Fame in 2009, and the band into the US Rock and Roll Hall of Fame in 2018.