Toyota Center | Houston, Texas
The rage-fuelled comedy of the one and only Bill Burr will be witnessed again this Friday, September 9, by Houston comedy fans, as he brings the hilariousness of his "Slight Return" Tour to Toyota Center. Join the 53-year-old comedian in a two-hour comedy show filled with his uninformed logic type of comedy. Make this Friday night a date night with all of your friends and laugh all your stress away. Let Burr's crazy antics and funny, relatable rants about adult life remind you to simply laugh all your worries away! Tickets are now on sale, so grab yours before they run out. Hit the "Get Tickets" button for a fast and secure transaction.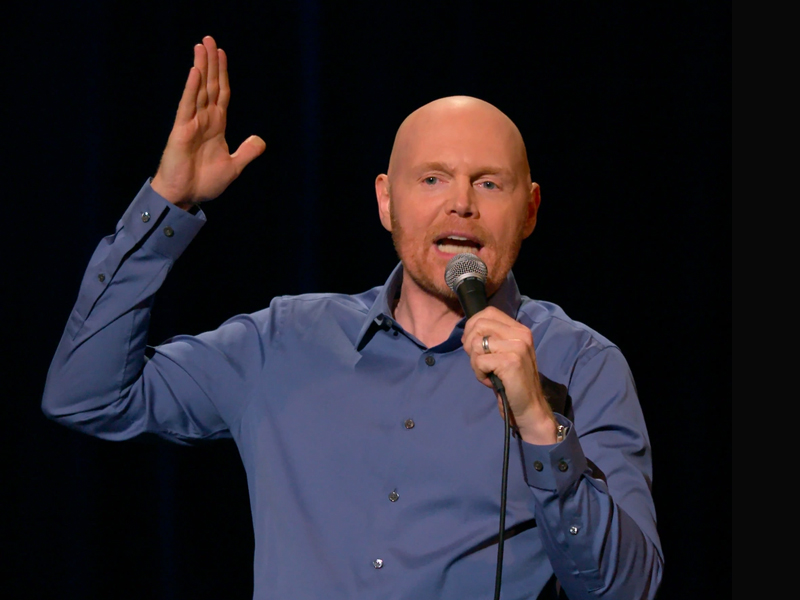 Dubbed by the New York Times as "one of the funniest, most distinctive voices in the country for years," Bill Burr is definitely one of the greatest standup comics in the country. He started his career in the early 90s and went on to cement his authority on the comedy stage through his "uninformed logic style of comedy." Over the years, he has remained one of the most in-demand humorists on the standup comedy circuit, succeeding on both stage and television. He starred in shows like "Breaking Bad" and voiced the lead character in the Netflix animated sitcom "F Is for Family." His other notable acting roles include Migs Mayfeld in the Disney+ series "The Mandalorian" and Ray Bishop in the film "The King of Staten Island."
Moreover, Burr has released multiple standup comedy specials, most notably "Why Do I Do This?" in 2008," "You People Are All the Same" in 2012, "I'm Sorry You Feel That Way" in 2014, and "Walk Your Way Out in 2017, just to name a few. His 2019 comedy special "Paper Tiger" earned him a Grammy nod for Best Comedy Album at the 63rd Grammy Awards. Indeed he has proven that he is more than just a comedian who portrays himself as "that loud guy in the bar" with "uninformed logic."
With the ongoing tour that he currently has, Bill Burr is busy hopping from one city to another. Dubbed "Bill Burr: Slight Return Tour," the series of standup shows kicked off in Las Vegas last March 18 and is set to conclude on August 26 in Buffalo, New York. However, Burr added dates for his tour to be extended due to public demand. He will be stopping in several cities, including Houston, this September 9, 2022, at the city's famous Toyota Center. If you want to get a hold of the show's ticket, just click the "Get Tickets" button for a fast and safe transaction.