Toyota Center | Houston, Texas
EVENT POSTPONED (date TBA). Hold on to your tickets! They will be valid for the new date once announced.
The undisputed Queen of Pop is back! Madonna finally returns to the concert stage at the Toyota Center on Wednesday, September 13th 2023 for The Celebration Tour. An absolutely massive production, taking the star to cities in North America and Europe over a span of 72 shows. Fans will be treated to some of her most beloved songs from her four-decade career, and if there is something special you want to hear, then head over to her socials and vote for your favorite songs that you would like to dance to! Grab your tickets here and get on your feet and dancing to the songs that shaped an era.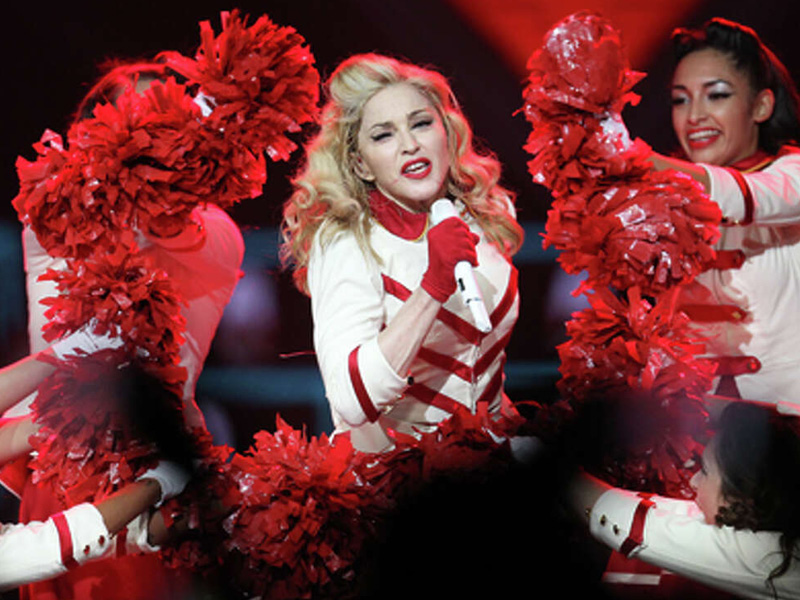 Madonna: The Celebration Tour is the American singer Madonna's twelfth concert tour. The singer's largest production to date, containing music from every decade of her career. Madonna conducted an Instagram poll in early June 2022 to determine whether her followers would prefer a film or a global tour, with the latter winning by a considerable percentage. "I am delighted to explore as many songs as possible in the hopes of giving my fans the concert they have been waiting for," Madonna remarked. The Celebration Tour is the singer's first tour without a new studio album, as well as her first concert focused only on her greatest hits.
Madonna Louise Ciccone is an actress and singer-songwriter. Madonna has been dubbed the "Queen of Pop" for her constant reinvention and variety in music production, composition, and visual presentation. She has pushed the boundaries of artistic expression in popular music while maintaining complete control over her career. Her writings, which include social, political, sexual, and religious themes, have sparked debate as well as critical recognition.
Billboard dedicated a list of potential songs across the four decades they would like to hear, as well as creating a poll for fans to comment on what song they would like to see be performed. By January 2023, the poll showed the 1987 single "Causing a Commotion" as the leading contender, but also expect long-time favorites, "Like a Virgin," "Into the Groove," "Justify My Love," "Music," and "Vogue," to also pop up.