Toyota Center | Houston, Texas
If you are craving for a night of fast-paced, hard-hitting action bundled with intense drama, then we have great news for you! WWE Universe, we have liftoff! On Monday, 31st July 2023, WWE: Raw will be landing at the Toyota Center in Houston, Texas! Brace yourself for jaw-breaking super kicks, bone-crunching suplexes, and gravity-defying high-risk maneuvers, as well as fierce promos and exceptional storytelling performed by some of WWE's top Superstars! Get ready as Cody Rhodes, Seth Freakin' Rollins, Bianca Belair, Bobby Lashley, Rey Mysterio, Becky Lynch, Alexa Bliss, Kevin Owens, Matt Riddle, Damian Priest, and many more step inside the squared circle for the last WWE: Raw before Summer Slam. Expect WWE Superstars to take the intensity up a notch as they prepare for one of WWE's most significant annual pay-per-view events – making this WWE: Raw one of the biggest and most anticipated shows of the year! So secure your tickets now to see WWE: Raw live at Toyota Center in Houston, Texas!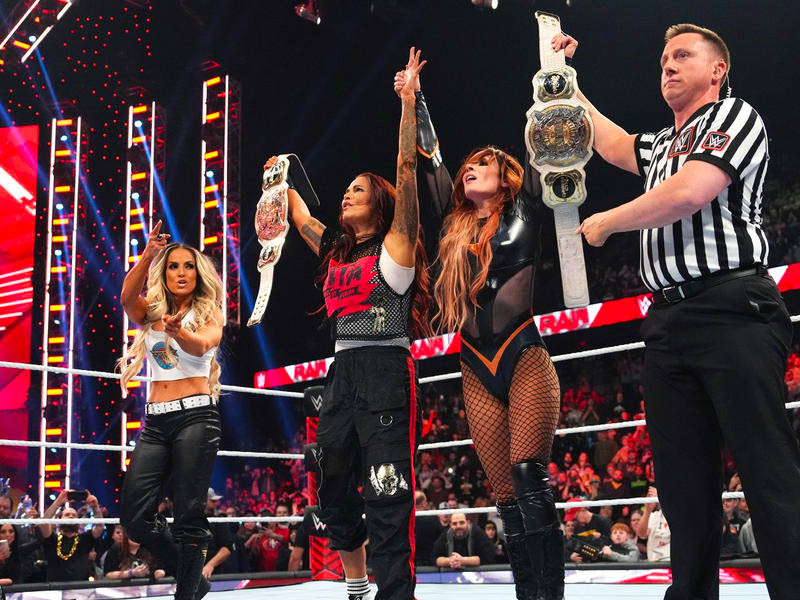 World Wrestling Entertainment Inc. (WWE) is an American Wrestling Promotion. It is the biggest, most prominent wrestling promotion in the world, and its TV programming is available to over one billion homes in over 180 countries in 30 different languages. WWE is regarded to be a globally integrated media and entertainment company, branching out into other fields like films, TV shows, and other business ventures. WWE has also expanded its brand to various companies to produce toys and video games that are distributed worldwide. WWE has two main rosters, Raw and Smackdown, that tour around North America and beyond. The company also has a developmental roster, NXT, which brings in newbie wrestlers and other newly-recruited talents.
WWE has recently made headlines in the sports entertainment world. The company announced its merging deal with Endeavor Group Holdings. As one of the largest entertainment companies in the U.S., WWE is set to merge with the mixed martial arts promotion Ultimate Fighting Championship (UFC).
WWE: Raw, also known as Monday Night Raw or just Raw, is a weekly three-hour professional wrestling TV show produced by WWE. Since its first airing on January 11, 1993, Raw has been broadcasted live from 208 different arenas, 171 cities and towns, and ten different countries. The show is now the longest-running weekly episodic program in the United States, with over 1500 original episodes. It currently airs live every Monday and is one of the most-viewed regularly scheduled shows on primetime cable TV. The high-energy show features WWE Superstars assigned to the Raw brand and is considered by many as WWE's flagship show.
Toyota Center is an indoor arena that can seat over 18,000 seats. Consired as the premier entertainment destination of Houston, Texas, the Toyota Center is currently the home of the NBA's Houston Rockets and also regularly hosts some of the country's biggest concerts and touring shows! The arena opened in 1995 and is equipped with state-of-the-art facilities, such as luxury suites for VIP guests, plush seating, club lounge access, private bars, and many more!
Secure your tickets now and catch WWE: Raw live at the Toyota Center in Houston, Texas!