Toyota Center in Houston, Texas | Houston, TX
The world's most incredible and biggest professional wrestling spectacle is coming to the Toyota Center! On Monday, 1st August 2022, WWE: Monday Night Raw will take over the ring and broadcast live from the Toyota Center. This season, Raw is packed with world-renowned wrestling superstars, ready to give their all for the glory and victory! This action-packed event takes place after the WWE SummerSlam. Thus, fans can witness the fallout, featuring WWE Superstars Cody Rhodes, Seth Rollins, Tag Team Champions RK-Bro, Bianca Belair, Becky Lynch, Kevin Owens, and many more! Get your tickets now and experience the most exciting sporting event at the Toyota Center!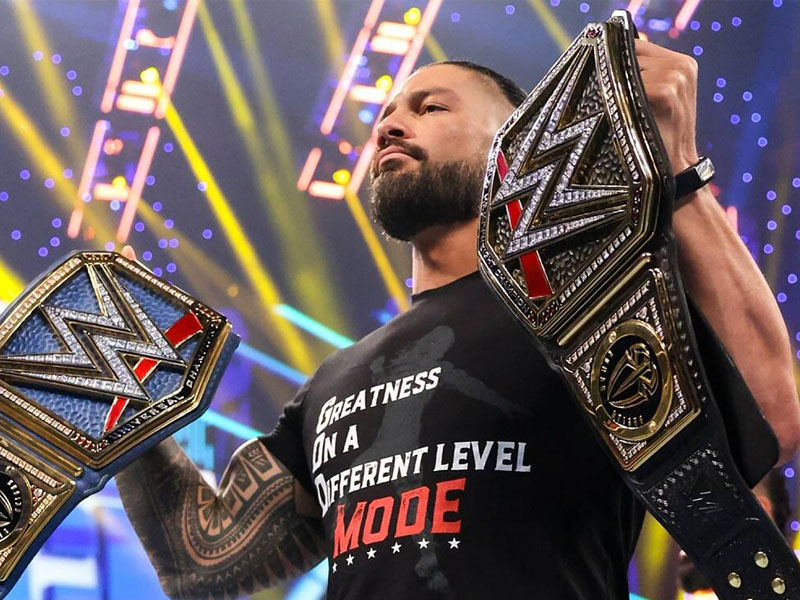 "Raw" has been the World Wrestling Entertainment's (WWE) flagship show for almost three decades. First aired on January 11, 1993, Raw is a recurrent TV sports program broadcast live every Monday night. The program has entertained viewers more than 1,000 times from over 200 arenas and 171 cities. In fact, Raw is regarded as one of the longest-running television programs of all time. Packed with action, drama, humor, and just downright entertaining storylines, Raw has been at the forefront of professional wrestling and has been a staple for many sports-loving viewers for 29 years. The cast is composed of the world's most accomplished professional athletes. The Raw 2022 lineup consists of AJ Styles, Cody Rhodes, Kevin Owens, The Miz, Lacey Evans, and Alexa Bliss, to name a few. The lineup varies per event, but Raw is guaranteed to entertain and keep viewers at the edge of their seats no matter who walks into the ring.
Raw has created the biggest wrestling superstars in history, such as The Undertaker, The Rock, "Stone Cold" Steve Austin, Triple H, Shaw Michaels, and many more. Moreover, storylines are often joined by non-wrestling personals, including broadcasters, ring announcers, assistants, authority figures, and the occasional celebrity guests.
On Monday, 1st August 2022, Raw will broadcast from the Toyota Center in Houston, Texas. The 19,000-seater arena is home to the most exciting sporting events, including WWE, the National Basketball Association, the Women's National Basketball Association, and the American Hockey League.
If you love to watch professional wrestling, the best way to experience it is to watch it live. Score your tickets now and witness the showdown after WWE Summerslam, only at the Toyota Center on Monday, 1st August 2022!