Toyota Center | Houston, Texas
They have a blurry face, and they don't care what you think, Twenty One Pilots, the Icy Tour comes to Toyota Center on Wednesday, September 14th, 2022. Grab your tickets now and come on down to the Capitol to hear this new-ish album performed live, everything was "scaled back and isolated" but no more, we will have live music, and we will have fun!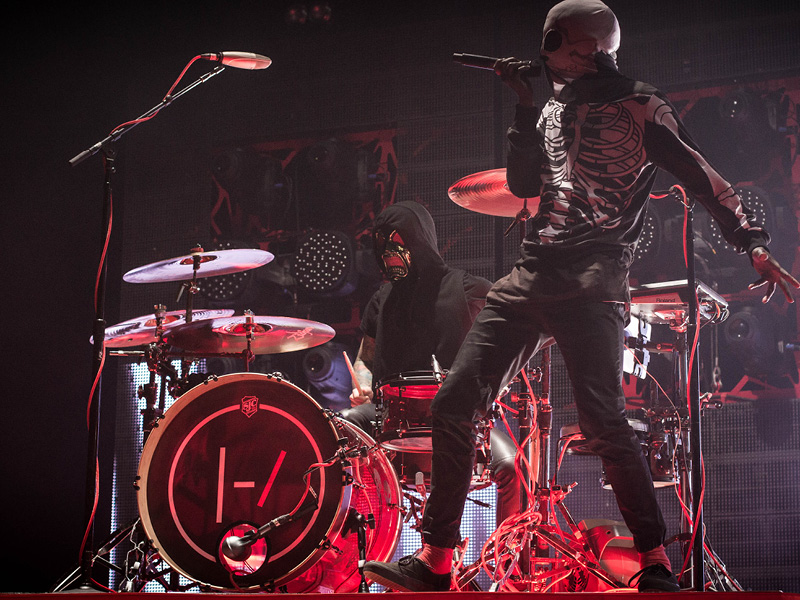 While producing Scaled and Icy, "there were times when I really felt like, and Josh will attest to it, I told him, I really felt like we played our last show," lead singer Tyler Joseph revealed. "There were times while writing the record, pushing the record over the finish line as far as mixing and mastering, where we're thinking, 'This may never see a stage. This may never come to life in the ways other records have for us.' We were floundering a bit. Getting in front of those fans is what grounds us. I will always look back on the creation of Scaled And Icy as the most uncertain I've ever been, when it comes to music in general."
Ali Shutler of NME praised the album, Scaled And Icy, as "an expectation-crushing statement of ambition", noting its more optimistic and upbeat tone compared to the band's earlier work while still remaining "very much in the Twenty One Pilots universe." The album came in at number 3 on the Billboard 200, and number 1 on both the Top Alternative Albums and Top Rock Albums charts.
The Grammy Award-winning music duo from Columbus, OH are lead singer Tyler Joseph along with drummer Josh Dun, they are best known for their singles "Stressed Out", which they won the Grammy Award for Best Musical Performance, "Ride", and "Heathens". In 2018, Blurryface, became the first ever album to have every single song on the release certified by the RIAA, meaning every track has gone gold, platinum or beyond. The following year, Vessel, their 2013 album, earned the same distinction, making them the first band to see two records achieve such a feat.