Toyota Center in Houston, Texas | Houston, TX
For those who want to bury themselves in the music of one of the most successful progressive rock bands in history, Trans-Siberian Orchestra's concert this December 29 is the perfect show for you. In a unique treat for rock music fans, the American rock band returns to the road this holiday season with their annual "The Ghost of Christmas Eve" tour. Houston, Texas fans will be pleased to know that the unconventional band will perform at the famous Toyota Center. Prepare to jam along to TSO's favorite Christmas songs, such as "Carol of the Bells," "Christmas Canon," "A Mad Russian's Christmas," and "Wizards in Winter," among many others. Purchase your tickets today to participate in the groundbreaking rock Christmas tradition that has been going strong since the turn of the millennium. Reserve your tickets by clicking the link on this site.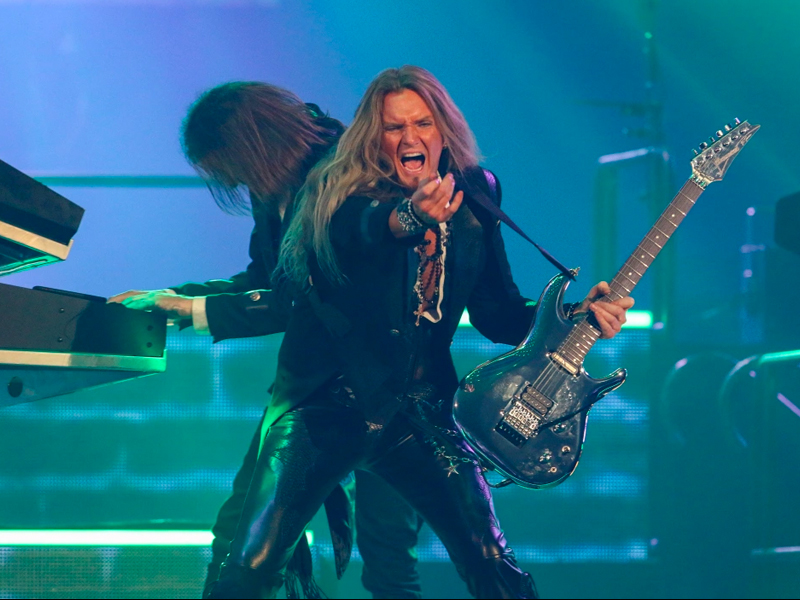 Paul O'Neill, a producer, composer, and songwriter, formed the Trans-Siberian Orchestra (TSO). With an ambitious goal behind its conception, O'Neill aimed to form a progressive rock band that would push the frontiers of the genre further than any other band had done before. The end result is a fantastic piece of art. As a creative undertaking, TSO is not what you may expect. The band is more like session orchestras assembled for a number of symphonic rock cross-over recordings than a conventional rock band. O'Neill's appreciation of a wide variety of music, notably rock and Broadway musicals, led him to create a new genre of rock opera.
Released in 1996, "Christmas Eve and Other Stories" was the first installment in TSO's Christmas trilogy. As one of their most successful records, it served as motivation to keep going with each new album. The sequels "The Christmas Attic" (1998) and "The Lost Christmas Eve" (2004) came out the following year. The band also recorded additional concept albums, such as 2000's "Beethoven's Last Night," outside the Christmas series.
In contrast, TSO is at its best when performing live. The Washington Post dubbed them "an arena-rock juggernaut," and they were one of the best-selling touring bands of the early 2000s. They have played for millions of people in about a hundred different cities.
TSO is revving its engines for another world tour this year. They'll play a show on Thursday, December 29, at Houston's Toyota Center. If you are a lover of unconventional rock opera, this is your chance to see the famous band live. Secure your tickets now by clicking the "Get Tickets" link.