Toyota Center | Houston, Texas
Fans have been eagerly awaiting the North American leg of Peter Gabriel's i/o, The Tour and now that it has finally been announced, people are going crazy with anticipation. No fan in their right mind is going to miss out on this incredible opportunity to witness greatness unfold in front of their eyes at the Toyota Center, Dallas, Texas, on Saturday, October 21, 2023. Because of Peter Gabriel's outstanding stage presence, classic songs, and fresh material, every show you attend on his i/o tour promises to be the most exciting night of your life. Trust us when we say that demand is at an all-time high right now, so you need to get your tickets for this concert before someone else does, as it will undoubtably create memories that will stay with you for a very long time to come. To reserve your spot, simply click the "GET TICKETS" button up top and proceed through the incredibly simple checkout process.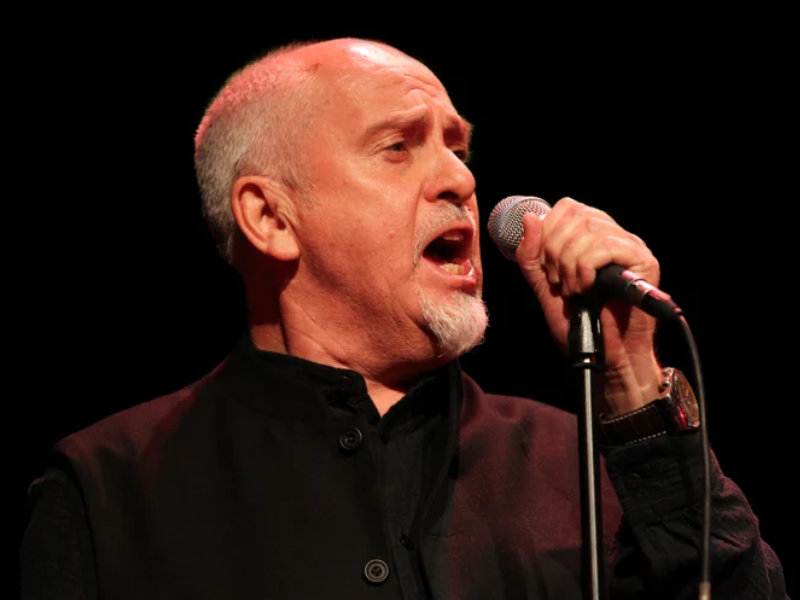 Peter Gabriel, an English singer-songwriter who served as the band Genesis' first lead singer, broke into the public eye with his incredible talent as the front man. When the band and Gabriel split up in 1975, Peter began what has since grown into a very lucrative solo career.
His debut single, "Solsbury Hill," reached number 13 in the UK and number 68 on the Billboard Hot 100 chart in 1977. Gabriel has stated that the song's meaning is about letting go of things you hold now in order to gain more on the other side, which was a very important time for him when he left Genesis. He wrote the song after having a spiritual experience.
This superb musician has one of the most vivid resumes in the business, having won countless accolades, including six Grammy Awards, three Brit Awards, and thirteen MTV Video Music Awards, just to name a few. At the 57th BMI Awards, he was also recognized as a BMI icon. In 2006, the Nobel Peace Prize laureates honored him with the Man of Peace award in recognition of his philanthropy and work as a human rights activist. He was also listed among the top 100 most influential people in the world by Time Magazine in 2008.
A brand-new song from Peter Gabriel's upcoming album, I/O, will be released on the new moon of each month, which will give fans even more cause for celebration. You can also anticipate hearing some incredible music on his new tour, including hits such as "Sledgehammer," "Games Without Frontiers," "In Your Eyes," and "Don't Give Up," which are some the hits from his nine previous albums.
You can still get tickets for this performance right now, but you'll have to move quickly to do so. Since all the true fans will be there, it is going to be something truly memorable indeed, and you must make sure to attend this performance. The best place to purchase yours is on this website, and pressing the "GET TICKETS" button will guarantee that you have a seat. So do that right NOW!!!