Toyota Center in Houston, Texas | Houston, TX
Join the astounding and world-renowned Pepe Aguilar on his tour, 'Jaripeo Sin Fronteras', that is full of music, spectacle and family. The tour has been selling out in venues around America and Aguilar has added more dates, satisfying fans demand for more. Luckily, for you there are still tickets on sale for Sunday the 25th of September 2022 at the Toyota Center, Texas. Book yours before they are all gone and be a part of an event that will be full of vibrant music, energy and to experience the live performance of Pepe Aguilar as he takes to the stage.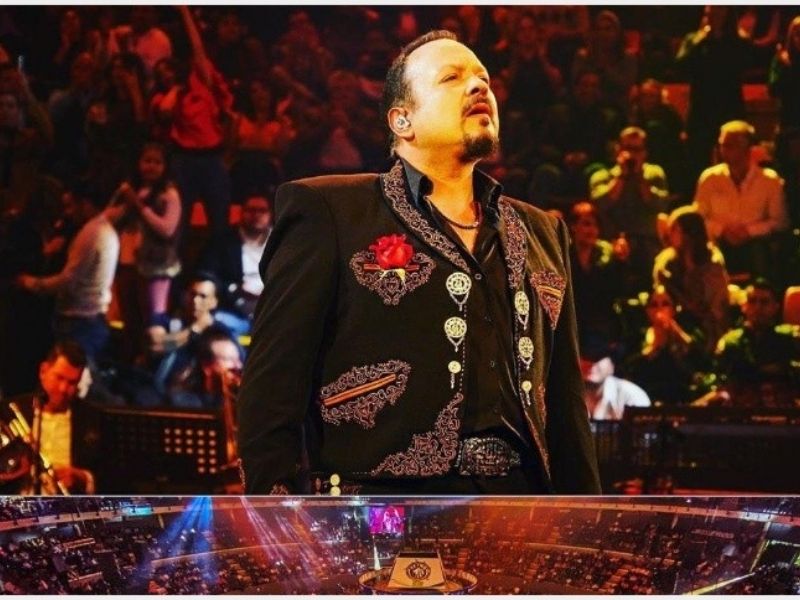 Pepe Aguilar is a world renowned musician, songwriter and producer of Mexican music. Aguilar has a passion for Mariachi music but also declares how rock music has 'always been my inspiration and my best weapon', citing bands such as The Who as great motivation and music he heard and instantly fell in love with when younger. Pepe Aguilar has talent and flair for bringing the heart of Mariachi to his music, but to also cleverly add other genres, such as rock and pop, to create a blend that is contemporary and new, yet still holds elements of traditional music. Pepe has become an icon and is the most awarded Mexican artist in the industry, winning 4 Grammys and 5 Latin Grammys to name just a couple. Aguilar also has a Star on The Hollywood Walk of Fame, cementing his legendary status. For his tour this year Aguilar has conceptualized 'Jaripeo sin Fronteras', loosely translated as 'Jaripeo without borders', and it certainly is a one-of-a-kind show, without borders of simply one type of entertainment. 'Jaripeo Sin Fronteras' is a spectacle combining concert series, equine spectacular and family reunion together with Pepe Aguilar as the conductor, orchestrating a fete of magnificence. It will truly be an unforgettable, unique concert experience.