Toyota Center | Houston, Texas
This summer, the world's favorite Latin rock band Mana is making their way to Houston, Texas! The Grammy Award-winning outfit from Gualadaraja, Mexico, is set to light up the city's famous arena, the Toyota Center! On Friday, 1st September 2023, Mana will deliver their electrifying setlist packed with smashing hits like "Rayando El Sol," "Clavado En Un Bar," "Oye Mi Amor," and many more! This much-awaited concert is part of the band's extensive 2023 trek, titled the México Lindo Y Querido Tour, which comprises over 20 stops across North America! If you want to be entertained by the world's best-selling Latin rock band, quickly score your tickets now!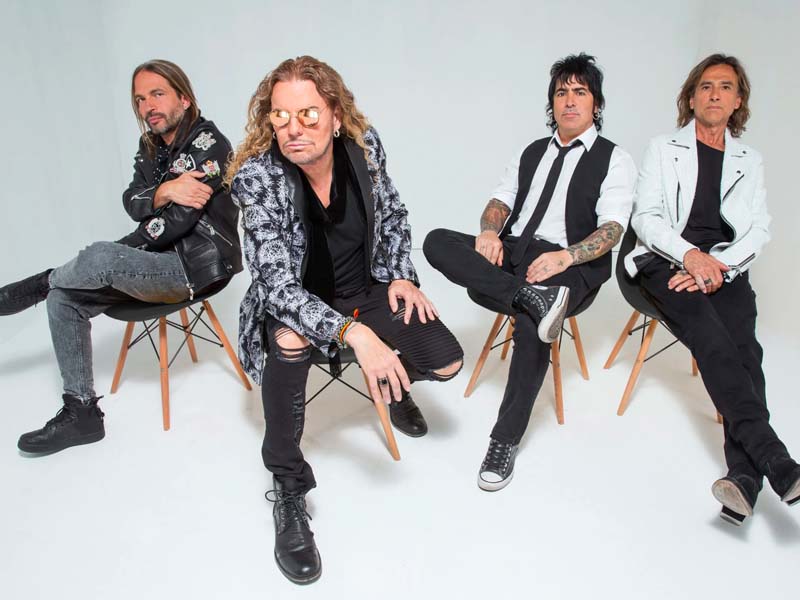 When we say Mana is America's favorite Latin rock band, we aren't kidding! Last year, the multi-award-winning quartet from Mexico completed a massive tour in the U.S. and even sold out their eight-date residency in Los Angeles. In 2019, they embarked on a 21-date tour hitting all the major arenas and amphitheaters. Indeed, this platinum-selling band can pack large venues to the brim, and this 2023, they are bound to do the same.
Since 1981, Mana has been creating timeless rock hits. But it wasn't until 1992 that they made their breakthrough in Spain and the U.S. Their third album ¿Dónde Jugarán los Niños? entered Billboard's Latin and Pop Latin charts. The album also became a phenomenal hit in Meixo, earning double platinum status after selling two million copies. In the U.S., the album was eventually certified 12x platinum. ¿Dónde Jugarán los Niños? has been recorded to have sold over ten million copies worldwide.
By 1997, the band had achieved their first number 1 in the U.S. Their fifth album, Sueños Liquidos, topped the Latin and Pop Latin charts and was the first album to enter the Billboard 200. The critically-acclaimed effort also received international attention upon its release, earning platinum certifications in Argentina, the U.S., and Venezuela. Their exemplary work with the record won Mana their first Grammy Award for Best Latin Rock/Alternative Performance. Meanwhile, it also won the Premio Lo Nuestro Award for Pop Album of the Year.
Since Sueños Liquidos, Mana has consistently topped Billboard's Latin charts with each studio release. They sold over 40 million albums worldwide and won four Grammy Awards, eight Latin Grammy Awards, 19 Billboard Latin Music Awards, and five MTV Video Music Awards Latin America.
Catch Mana deliver their amazing hits at the Toyota Center by securing your tickets now!