Toyota Center | Houston, Texas
If you're looking for a reason to attend an incredible Latin concert, then you should check out Grammy Award-winning Mexican band Mana in Houston, Texas, this spring! On Thursday, 30th March 2023, Mana is set to conquer the Toyota Center! The concert is guaranteed to deliver all of Mana's biggest hits, including "Oye Di Amor," "Clavado En Un Bar," "Raya Da El Sol," and many more! Last year, the band rocked the U.S. with their long-awaited concerts across major cities. This 2023, they will make their phenomenal return to North America. If you're a Mana fan you should quickly grab your ticket to see their incredible performance at the Toyota Center!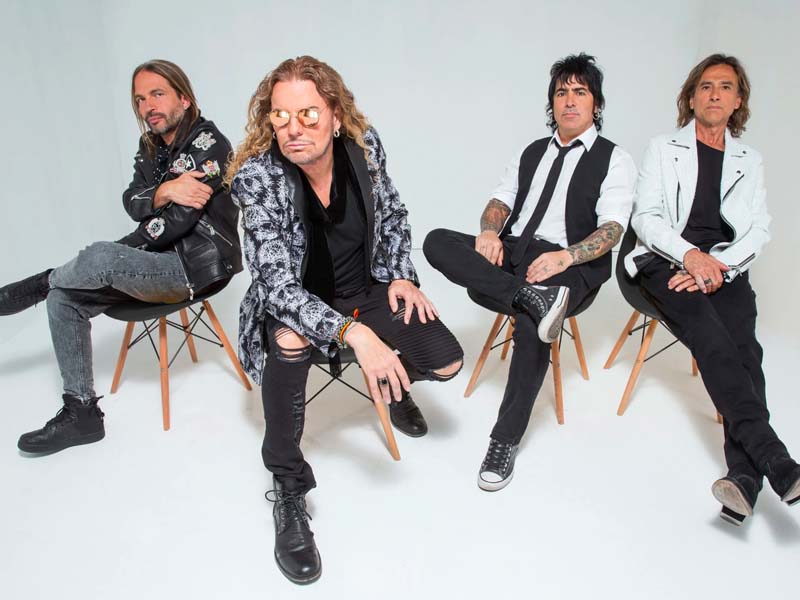 Mexico's number-one-selling band, Mana, has dominated the airwaves since 1992. The band from Guadalaraja has created some of the most incredible hits, including "Oye Di Amon," "Rayanda El Sol," "Clavado En Un Bar," "En El Muelle De San Blas," and much more. The band has amassed more than a billion listens on Spotify. Meanwhile, the band has garnered more than five billion views on Youtube. Since their debut, the band has produced nine highly-acclaimed albums and sold more than 40 million copies worldwide.
Mana, which formerly went by the name Sombrero De Verde until 1983, made their breakthrough in 1992 upon the release of their third album, ¿Dónde Jugarán Los Niños? The album peaked at number 2 on Billboard's Latin Pop chart and number 4 on the Latin chart. The record did so well in terms of sales that it earned double platinum in Mexico and 12x platinum in the U.S. After the band's initial breakthrough, they consistently performed well on Billboard's Latin and Latin Pop charts, including five consecutive number 1's. Their latest work, Cama Incendiada, topped both the Latin and Latin Pop charts and peaked at numbers 1 and 2 on the Spanish and Mexican charts.
Experience Mana's electrifying sets packed with hits from their top-selling albums and fan favorites on Thursday 30th March, 2023 at the Toyota Center! Tickets are now available!