Toyota Center - TX | Houston, Texas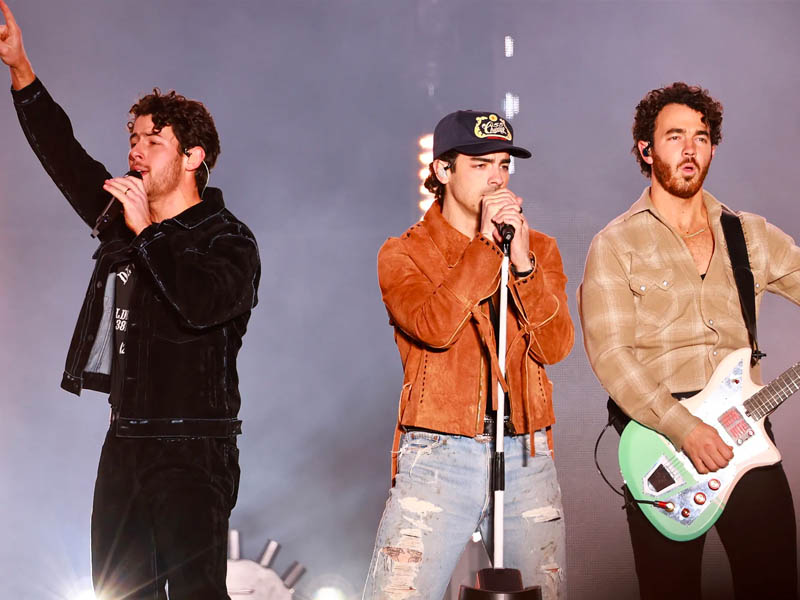 Nick, Joe, and Kevin recently came out with their latest effort, The Album, featuring singles, "Wings," "Waggle House," and "Summer Baby!" Following this iconic release will be their anticipated outing. Dates are still being added due to insistent demand! The Jonas Brothers are reportedly belting out over 60 songs per show during their summer run. This fall, the trio will bring the house down at the iconic Toyota Center with monumental hits, such as "Sucker," "Do It Like That," "Summer Baby," "Leave Before You Love Me," and more! Expect nothing but high-energy showdowns, tight sets, incredible vocals by Nick and Joe Jonas, and fantastic guitar-driven action by Kevin Jonas on Saturday 7th, October 2023! With over 17 million records sold, worldwide acclaim, and numerous accolades, the show at the Toyota Center will surely be packed to the brim! So hurry and secure those tickets now by clicking on the Get Tickets link!
If you are keen on getting your money's worth, this is the event of a lifetime and you have the opportunity to experience a career-spanning setlist in a single night! The Tour is bound to break records due to its highly successful run so far and for being one of their most ambitious productions yet - featuring five of Jonas Brothers' albums.
Their recent summer concert in New York featured a plethora of iconic hits, such as "Sucker," "S.O.S.," "Goodnight and Goodbye," "Strangers," "Rollercoaster," and many more. The Jonas Brothers covered several staples from their five-album catalog, including their latest effort, The Album, released in the spring of this year. Aside from their official releases, the Jonas Brothers also performed covers from The Killers, Nick Jonas' solo efforts, and DNCE, among others. The sets included high-powered full-band sets, acoustic numbers, and ballads! They really know how to put on an amazing show! There's no mystery why the Jonas Brothers are currently trending on social media platforms!
The band released their debut album, It's About Time, in 2006. Over the course of their career, the brothers have released numerous studio albums, many of which made waves on the Billboard 200. Their third, fourth, and fifth albums topped the Billboard 200 and earned several platinum and gold certifications in the U.S. and other countries. In 2008, the Jonas Brothers entered the top 5 of the Billboard Hot 100 for the first time with their hit, "Burnin' Up." This incredible feat will be topped by another megahit, "Sucker," in 2019. The single, spawned from Happiness Begins, topped the Billboard Hot 100 and two other charts - earning five-time platinum certification in the U.S., Australia, and Canada.
Fans can expect a three-hour lively set with Joe, Nick, and Kevin Jonas with their longtime backup band. The brothers, whom we have watched on the Disney Channel as kids, have definitely grown into veteran artists who are brimming with stage presence, talent, and incredible artistry. They are all grown up, and their shows are currently one of the most sought-after live events of the year!
This 2023, the Jonas Brothers came out with their latest effort, The Album, which featured the singles "Wings," "Summer Baby," and "Waffle House." The album portrayed a much more mature sound compared to its predecessors. And as expected, it resonated well with fans and critics, even peaking at number 3 on the Billboard 200.
Catch the Jonas Brothers cover their career-spanning catalog at the Toyota Center on Saturday 7th, October 2023! Tickets are now available through the Get Tickets link!