Toyota Center in Houston, Texas | Houston, TX
After years of touring with the treasured jam band Dead & Company, John Mayer swivels back to performing pop as he headlines his first-ever solo tour. The fall season in Houston, Texas, will be warmer as he brings slick grooves and charm to the Toyota Center this October 30. What better way to end the month (and celebrate Halloween) than watching John Mayer brings it all to the stage, all performance to himself? His latest album, "Sob Rock," is way better experienced live. He will be playing his banger songs like "All I Want is to Be With You," "Shouldn't Matter But It Does," "Till the Right One Comes," "Why You No Love Me," and "I Guess I Just Feel Like." An homage to 80s soft-rock, this album is ironically hard-hitting and intimate in some aspects. Apart from being brought back to the ripe years of the sub-genre in the 80s, this album is chef's kiss, one of John Mayer's best. What better way to experience it live? As if John Mayer's performance is not enough, JP Saxe will open the concert and add folk and soul complements to Mayer's usual blues and pop. Ticket sales have already started; buy yours now before they sell out.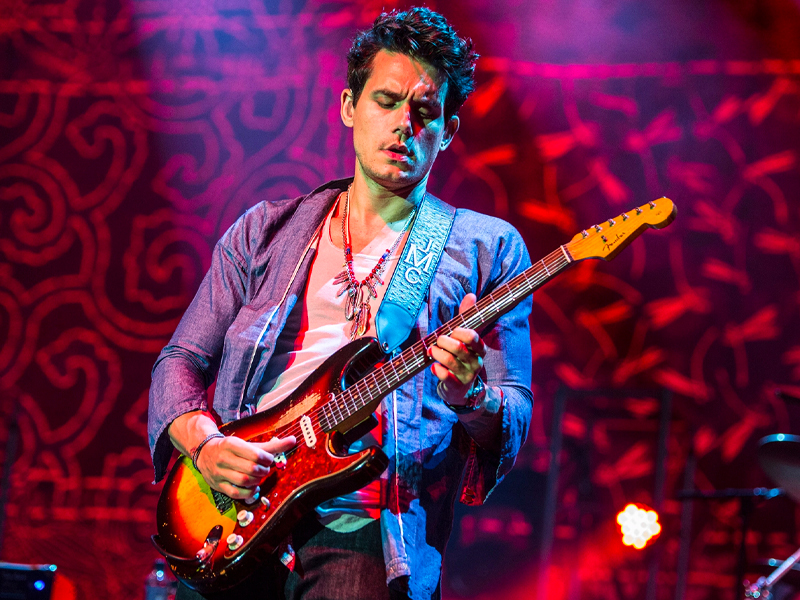 John Mayer took his blues rock to the limelight and broadened his mastery as he slowly climbed to mainstream stardom. His career is marked by expansion from mellow acoustics to intricately arranged jazz and contemporary tunes. Since 1996, he has been serving top charting songs that millions of people enjoy.
John Mayer's career began after he dropped out of Berklee College of Music. He joined Clay Cook, and both performed in cafes and other local venues. Due to differences in music preferences, the two broke up. After the two disbanded, Mayer produced his EP "Inside Wants Out" with contributions from Cook. To market himself, the then-rising artist performed in many venues and made use of the increasing popularity of the internet. Since he amassed a considerable following, his debut album was released online entitled "Room for Squares." In 2002, his popularity transferred to the radio, with his debut album constantly being picked up for airplay. The success was just the beginning of his rising career. In 2003, his sophomore album "Heavier Things" came out tremendously successful. The album's single "Daughters" would, later on, give him his first Grammy win. By 2005, a shift in sound became Mayer's priority. His subsequent album entitled "Continuum" would become an even larger hit with its blend of blues and pop. The album would then earn him a Grammy Award for "Best Pop Album." Intimidated by the last massive success of the previous release, he came out with "Battle Studies," which faired well with his past albums. He would then go on a three-year hiatus.
During the 2010s, the established musician released four albums. "Born and Raised" came out in 2012 and was followed by "Paradise Valley" the next year. His concept album, "The Search for Everything," was praised for being deeply personal. His most recent album is "Sob Rock," released in 2021.
As John Mayer commences his tour this year, he will be coming to the Toyota Center on Monday, October 30. "If the World Was Ending" singer JP Saxe will be opening this concert. Ticket sales have started. Reserve yours now!