Toyota Center | Houston, Texas
After the success of his 2022 Funny is Funny World Tour, the world's favorite Filipino-American comedian Jo Koy will be touring again to bring joy to comedy fans worldwide. Catch the "Easter Sunday" star this January 7 at Toyota Center for another 2-hour comedy show that will bring the entire Houston venue to unanimous boisterous laughter. Jo Koy's new material is guaranteed to have everyone in stitches. No matter how often we hear Jo Koy's jokes about his mother, wife, and son, they never cease to be entertaining. So we can only hope that his new comedy antics will continue to draw inspiration from his family. After all, this is one of Jo Koy's trademarks. No matter what he does, we can count on him to put on a fantastic show. Thus, be sure to get your tickets as early as today. Click the "Get Tickets" button to secure your tickets right now.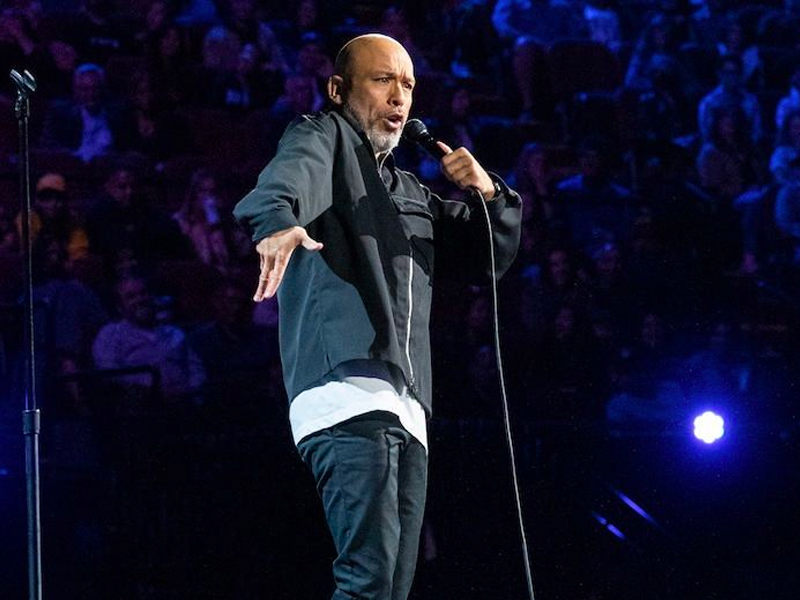 Jo Koy is unlike any other American standup comedian working today. It doesn't take much for him to be considered one of the funniest people around. His lack of political correctness in his humor has helped him remain popular. He is less interested in discussing current events or Hollywood rumors and more in the classic art of comic storytelling. It's easy to see why Jo Koy's popularity has risen in recent years.
Jo Koy, whose birth name was Joseph Glenn Herbert, got his start in the comedy business in a Las Vegas club. After his performance at the MGM Grand Hotel and Casino, he booked the Huntridge Theatre and began advertising his own show. His breakthrough came after making an appearance on ComicView on BET. He became famous after winning the Showtime at the Apollo competition and making appearances on several comedy specials. After garnering a standing ovation during his 2005 appearance on "The Tonight Show with Jay Leno," he became widely known.
Following that, Jo Koy continued to sell out major venues around the United States. Specifically, in 2017, he sold more tickets than any other performer in the history of Honolulu's Neal S. Blaisdell Concert Hall. At the 2018 Just For Laughs Comedy Festival in Montreal, he was named "Standup Comedian of the Year." In addition, he has sold out the San Diego Civic Theatre five times in 2019, more than any other comedian has ever done in a row there. He just broke the record for the highest number of tickets sold by a comedian at the Brea Improv with 30 shows in just one year. He also reached #1 on the 2019 Billboard Charts for his standup comedy album, ​"Live From Seattle."
In 2022, Jo Koy made history by starring in "Easter Sunday," a film he proudly claims to be the first of Filipino representation in Hollywood. The movie was a massive success and solidified Jo Koy's multi-media star status. Catch him and all his hilariousness this Saturday, January 7, at Houston's Toyota Center. Get your tickets now by hitting the "Get Tickets" link.