Toyota Center | Houston, Texas
Give in to that "voice inside your head" telling you to buy tickets for the return of Blink 182 to the concert scene this 2023. The 2000's punk rock trio will soar high once again as they bring their North American Tour to the Lone Star State this summer. With Turnstile as their guest, the returning rock stars will perform at Houston, Texas's Toyota Center this July 8 to give their loyal fans one of the most memorable concerts of the summer. Get your tickets as early as today and be one of the thousands of fans to sing along to Blink 182's hits, including "Adam's Song," "Voice Inside My Head," "All the Small Things," and "Carousel," among many others. Throw your punk rock hand signs to the air and let the nostalgic tunes of Tom DeLonge, Mark Hoppus, and Travis Barker rock your summer! Reserve your tickets now by clicking the "Get Tickets" link here.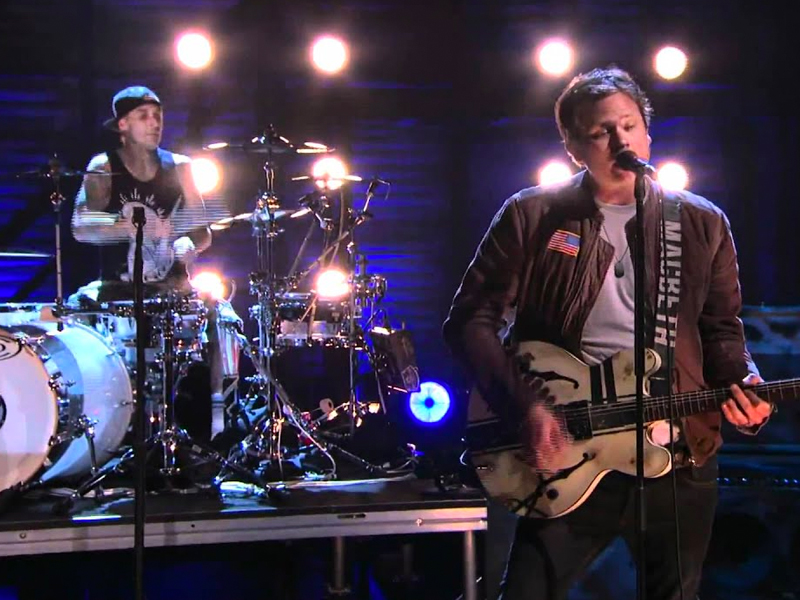 The late 1990s and early 2000s punk scene would not be as explosive without the high-spirited songs of Blink-182. Their hard-hitting songs were popular with the young generation at the turn of the millennium. So much so that their pop-punk music was called a "blanket immersion among America's twenty-some million teenagers." They have also been noted as one of the bands that inspired many to "pick up the guitar and form bands of their own."
The trio consisting of guitarist/vocalist Mark Hoppus, bassist Tom DeLonge, and drummer Scott Raynor established the band in 1992 and named it Simply Blink. The subsequent year, they debuted and released the EP "Fly Swatter." After being threatened with a lawsuit for having the same band name as an Irish band, they changed their name to Blink-182 in 1994. In the following years, they grew exponentially and hit gold with the release of their third album, "Enema of the State," in 1999. This was followed by another smash-hit album in 2001, "Take Off Your Pants and Jacket." "All the Small Things," "Dammit," "I Miss You," and "What's My Age Again?" are some of their most memorable songs.
To the excitement of long-time fans, the treasured band's much-awaited comeback will commence with their massive world tour. Next summer, one of their stops will be at the Toyota Center in Huston, Texas, on Saturday, July 8, 2023. The hardcore punk band Turnstile will be joining in on the fun. This will be a trip to memory lane. Don't miss it!